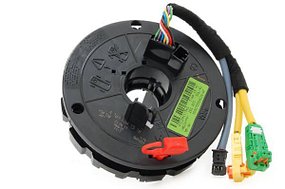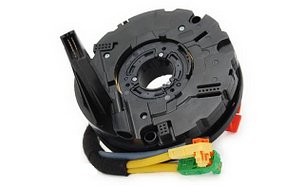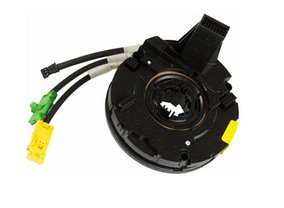 MB - SAS Steering Angle Sensor
Repair
When the steering angle sensor finds a discrepancy between the
direction your car is headed and the position the steering wheel
is pointed, it employs counteractive stability measures to
assist in maintaining vehicle control. If your car is in an
understeer condition, an inside rear brake will be applied
to correct the slide.
Conversely, if you're in an oversteer condition, the stability system will
apply the brake on the outside rear wheel to correct your course.
If the steering angle sensor is not working, the stability system simply
will not work, and a warning light will illuminate on your dash.
The steering angle is defined as the angle between
the front of the vehicle and the steered
wheel direction.

The steering system has a maximum(minimum)
steering
angle of +0.52359878 (-0.52359878)
radians or +30 (-30) degree.
SAS Steering angle sensor

faults
- Control module internal error
- Steering angle sensor defect
we can supply a new unit or send old to us
to do full repairs , ready to plug and play requiring no other programming .